Mastering Engineer | Specialist – (Shaun Rayment)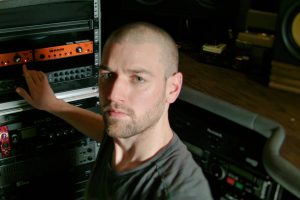 I specialise in providing music Mastering services to extremely high standards for clients worldwide. Working from my private Mastering studio in the UK, I provide all types of Mastering services for music releases including vinyl, albums, singles, Stem Mastering and Remastering services.
As an experienced Mastering engineer I have the ability to hear and feel music a certain way, a skillset that allows me to immerse myself into a project from a highly critical and creative perspective simultaneously.
I enjoy Mastering all genres of music, including fusions of Pop, Rock & Metal, Rap, Jazz, Reggae, Country, Electronic and EDM. I like pushing boundaries and striving for sonic perfection, whilst always respecting the vision of the music and the material itself.
Get in touch
with me via email to discuss Mastering projects, rates and bookings.
Examples of my work can be found in the audio player at the bottom of the website.
---
Stereo Mastering

Stem Mastering

Remastering Services

Post Production Mixing

CD/DDP & Vinyl Sequencing

Mix/Production Consultancy & Advisory Services
---
How much does Mastering cost?
Stereo Mastering – £45.00 per song/track (max length 8mins & single WAV file)
Longer songs/tracks and alternative mix versions are additional costs.
Final Masters are delivered as 24bit WAV, 16bit WAV and MP3 versions as standard.
---
EMAIL – CONTACT@SDRAUDIOPRODUCTION.CO.UK
Frequently asked questions and more information about my rates can be found here FAQ