Shaun was great during the mastering process for our new single 'Incarnations'. Looking forward to working with him again for sure.
Andy Bawden (Call Of Sirens) - UK
I would fully recommend SDR! Shaun was a pleasure to work with. Quick response and communication, in fact pro-active in checking I was happy with everything (a rare thing in this day and age)!
I was really happy with my mastered tracks and will definitely be working with Shaun again.
Matt Jones - UK
Brilliant. What can I say, straight to the point no messing around. Delivered results on time and got things bang on target. A truly professional service. Thanks Shaun, highly appreciated.
Affy Ahmad - UK
I can wholeheartedly recommend Shaun Rayment at SDR Audio Production. He has mixed and mastered my material and prepared everything for the record label for the new CD. While working together, he consistently went the extra mile and worked tirelessly to achieve a great result. Always friendly – it was truly a pleasure to work together. We have finished before the deadline and I am chuffed with the outcome. I will be sure to come back once ready with the new material!
Mariusz Sosnicki (Unborn) - UK
So friendly and helpful to this newbie trying to put a track together after 20 years away from it all. The resulting Mastered track was chuffing awesome, really happy with what Shaun was able to do. His Mastering process managed to fix up some of the niggles I was not able to cover in mixing and along with the general sprinkling of magic Mastering dust, delivered a track that as epic sounding as I wanted it to be. I'll be going back to Shaun for mastering my next songs.
Marvey Mills (Council of the Raven) - UK
Bob Ludwig eat ya heart out Shauns about…
Dave King - (Imagine You Can UK)
Shaun was super helpful, he handled communication and business in general both professionally and with care for the artform. It's obvious he knows what he's doing and the final results show it. 10/10 for SDR.
Mikey Velazquez - USA
Great service great results. polite friendly and flexible.
Daniel Bird - UK
I've had 2 tracks Mastered come back sounding great…
Stuart Firm - UK
Thanks to SDR Audio and Mr Shaun Rayment I've managed to record and absolutely fall in love with my debut EP "Dill With it"…I can't thank Shaun enough for his faith and support in my endeavors as an artist!….much love
Paul Dillon - UK
My band, Before I Go, just got the finished masters back from SDR and we are very happy with the results. Shaun gave guidance, help and overall 1st Class service and really made the EP what it is. Highly recommend his services and we will definitely call to him again!.
Connor Sasse (Before I Go) - UK
Shaun listened to everything that was required and executed it superbly. A brief extra recording session to finish one track was superbly professional and consultative. All told our experience was a fantastic one, and we will be resuming our partnership with SDR in the autumn.
Phil Stoker (ZenthetiX) - UK
World class mastering. Cheap and fast. I've used Sterling Sound before and SDR's results were better. Easy to work with.
Prahlad Little (Prahlad) - AUSTRALIA
Shaun mastered our EP and it sounds great. I've had tracks mastered at London studios for 3x the price and half the quality. Communication is so important in the mastering process and Shaun was in constant contact making sure everything was exactly as we wanted it. Can't recommend enough.
Minque - UK
Absolute legend of a guy. Definitely record here if you want a top professional job.
Alexander Cooper (Eyes To The Skies) - UK
Professional, quick and patient. Love the sound of the SSL compressor on the mix bus.
Samhain Carter-Brazier - UK
Couldn't have wished for a better experience than this one. A very pleasant guy to work with, wonderful communication, and he lifts your music to heights you wouldn't dare to hope for! Be it mixing or mastering your record, Shaun is the guy you want doing it!
Thank you for a marvelous experience and a fantastic result.
Håvard Lunde (Moonscape) - NORWAY
Shaun is an excellent dude to work with, and he's highly dedicated to deliver you the highest quality mix and master for your project for a decent price. I highly recommend that you take your album-project to Shaun and put it in his highly capable hands.
Lars O. Antonsen - NORWAY
Very pleased with how our single turned out from Mastering. Great suggestions on the mix, communication, and catering to the needs of the genre and customer. Highly recommended!
Kyle Rice (Apheresis) - USA
Worked with Shaun on our latest "Don't Come Crying To Me" E.P. by Desperate Eyecon.
Shaun was fantastic right from the off, letting me know when our mixes weren't quite doing us justice and how to sort it. Shaun then Stem Mastered all 5 tracks and the results were fantastic! All the time there was a constant dialogue between us, really taking the time to know what we wanted. We're thrilled with the results and will be using SDR Audio Production on our next project. Highly recommended!!!!! Thanks Shaun!!!
Desperate Eyecon - UK
Love working with Shaun, he has taught me so much about pre mixing and giving me some great learning tips. He is very easy to work with and he will make sure you do the best you can, so you can get the best out of the product. Shaun has worked with me for the last couple years and we will be working together for many more.
Ian Mortimer (Drop Oblivion & Skin For A Canvas) - UK
Shaun recently mastered 3 tracks for our debut release and we were all extremely pleased with the results. Not only did he fully understand our requirements he did a great job with stem mastering the vocals with the instrumental tracks and, as a result, gave us a good set of masters which we can use for promotion.
Will Kelly (CFO Productions) - UK
Brought really nice space, depth and thickness to my mix, would highly recommend.
Ollie Robinson - UK
Shaun gave me very precious advice on a mix that I was working on; and helped make my mix come out even better with the Mastering that he did. I'd definitely recommend working with him!
Melik (Bitter Heart) - TUNISIA
No word in this page description is exaggerated. Shaun is a great guy who knows his job and really cares about client's music. I sent a track for mastering and after like couple of hours I had a top quality result on multiple formats for distribution via different medias. Shaun explained what my mix lacked and how he fixed it in mastering, resulting with dynamic, full and lively sound. Definitely worth recommendation I think it's not the last time we cooperated.
Grzegorz Tusznio - POLAND
If you need a professional mastering service, then all I can say is your at the right place!!
After working with Shaun on our album, the end results are amazing
very well priced very fast turnaround and very professional service indeed
Shaun is a great guy to work with.
Undurskin - UK
Best studio engineer I've worked with. Mixed and mastered my projects perfect and added his own ideas on things using his experience. All round solid guy, look forward to working with you again.
Daniel Ebrey - UK
Shaun is the man! Easy to work with, great ear for bringing out the best in your tracks, super organized and professional and just a good dude. Highly recommend.
Tim Herscovitch - USA
If you're looking for a professional mastering engineer I would highly recommend Shaun Rayment from SDR Audio Production. He did a brilliant job for our audio track which was recorded as a Prophet XL promo (available on Youtube). The bass frequencies sounds very warm and natural , the drum got very organic sound and guitars and synths are just huge. Thanks for making the tune so real.
Andrzej Czaplewski - UK
Highly recommended. I threw a vaguely jazz piece at Shaun, and of course he aced it. I haven't used an outsider for mastering before (and listening to my stuff again now, it shows). What was great with Shaun was the feedback. I was able to tweak my mix a couple of times so he could bring the best out with his skills. I learned a hell of a lot in those couple of tweaks.
Ivor Randle - UK
What a great guy Shaun is! This is my first release and I needed a bit of hand-holding through the process. Shaun is so patient and also was determined to get the right results for my song, thanks again, Shaun. Speak soon for my next release!
Samantha Scott - UK
Great service and very helpful. Make your track sparkle!
Chris Mather - UK
Excellent work. And professional service. Will defiantly be using again. Highly rated. (Mastering)
Adam Hart - UK
We had our first project with Shaun and it was an absolute pleasure working with this professional. The Quality of the Mix & Mastered sound track was above our expectations. Reliability, communication and professionalism at it's best. Thanks Shaun for your service and will be in touch very soon with more projects.
Shahid Munir - UK
Very professional and helpful, have learned a few things about premasters, a nice guy too and the results were outstanding. Will definitely use SDR on future projects! (Mastering)
Steve Foster - UK
---
Examples of my work for Mastering and Mixing can be found in the Audio Player at the bottom of my website.
Please use the Request A Quote form to get in touch to discuss your project and requirements.
Direct Email & Facebook Messenger also available – (Buttons on the Right) 
---
MASTERING & MIXING SPECIALIST – (Shaun Rayment)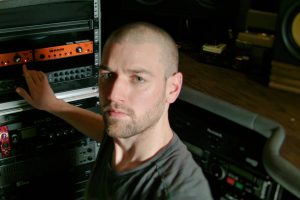 I specialise in providing audio Mastering & Mixing services to extremely high standards for clients worldwide from my private studio in England.
Every single project I have the pleasure to be a part of, is treated with the precision and respect needed to deliver the best sounding results possible.
I work very closely with all of my clients, understanding their goals, sound, vision, and spending the correct amount of time needed to ensure complete satisfaction. I enjoy working with quality artists from all genres of music, and I'm always striving for amazing sounding records that excites the listener, and everybody involved can be proud of.
Examples of my work for Mastering and Mixing can be found in the Audio Player at the bottom of my website.
Get in touch with me, lets discuss your next project together.
---
MASTERING
Do you need your Album/E.P/Song/Audio Mastered?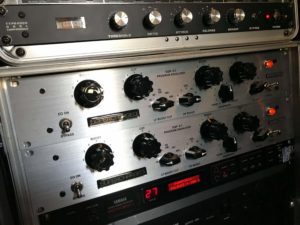 As a specialist in Mastering, I have a unique skillset allowing me to be the final pair of ears in the project. Giving you a higher quality end result and level of care than some of the very top Mastering studios in the world.
When working together you receive a truly personal service, starting with me listening to your material and providing mix feedback that can be invaluable for improving the final product, allowing me to focus on using the Mastering process to fully push for the limits of sonic enhancement, rather than fixing things with more invasive processing.
Get in touch to discuss your project and Mastering with me.
My attention to detail allows me to pick up on anything that may of been missed at the mixing stage, to ensure the audio translates clearly on all kinds of playback devices, and to meet the current target loudness for iTunes and Online Streaming Platforms such as YouTube and Spotify.
It's always my goal to get the very best from the audio, to enhance the material, and to take things sonically to the next level.
Mastering can be done for CD, Vinyl, Digital formats, and can be completed to "Red Book" standards.
No Revision Limits (within reason).
Final Delivered Mastered Files Include – 24bit Digital WAV, 16bit CD WAV & Highest Quality MP3 formats as standard.
Stem Mastering and other formats (including DDP) are available at additional costs.
More information on Mastering can be found HERE
More information on Post Mixing & Stem Mastering services can be found HERE
Get in touch to discuss your project and Mastering with me.
---
MIXING
Have you recorded an Album/E.P/Song and need it Mixed?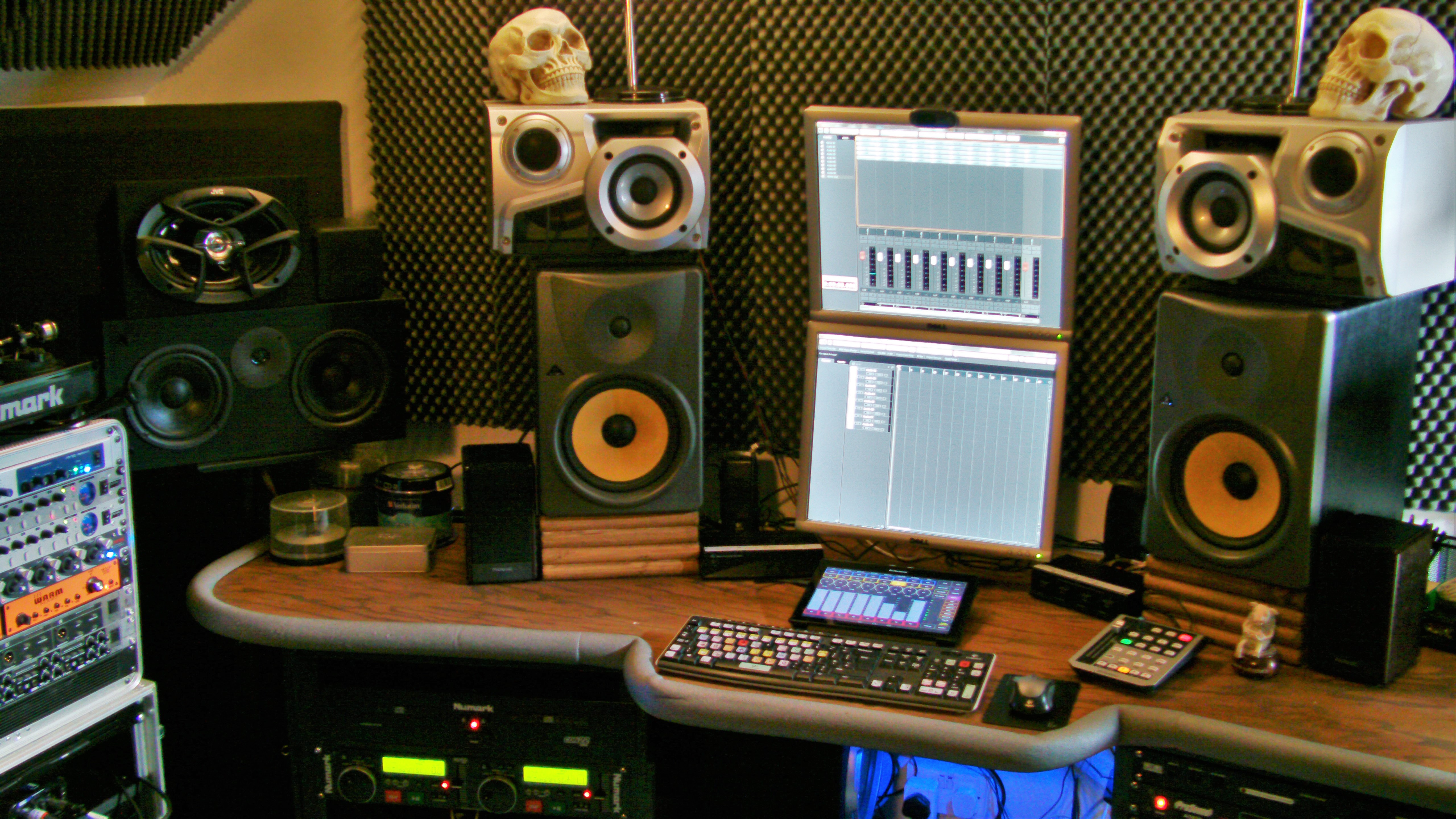 Mixing is where the most time spent, the better the end result will be. It can be compared to an artist painting a picture, but with sound.
Mixing a record properly to the highest production level standard, requires a well trained and practiced skillset. Why would you want to invest all the time and effort in recording a project, only then not to invest in achieving the very best mix possible?
Working from my private studio in England, using the individually recorded components I will craft a clear and powerful mix, which helps to tell the story of the song, and translates to the listener how you intended it to. My hybrid Mixing & Mastering workflow combines the best of both the digital and analogue worlds to give me an easy to recall system, which has the vibe and musical sound of outboard hardware, but with all the benefits of working digitally.
If you are looking for mixes with energy, punch, depth, rich lows, crystal clear highs, and a big dynamic sound, you can trust that your music will be in safe hands. I want it to sound great, you want it to sound great, so that's exactly what I focus on.
When working with me there are no limits on Mix Revisions (within reason).
Final mixes are delivered in WAV format, and also include "Instrumental" & "Vocal Only" mix versions as standard.
Get in touch Let me give your music the incredible mix it deserves.
More information on Mixing can be found HERE
More information on Post Mixing & Stem Mastering services can be found HERE
Please use the Request A Quote form to get in touch to discuss your project and requirements.
Direct Email & Facebook Messenger also available – (Buttons on the Right) 
---